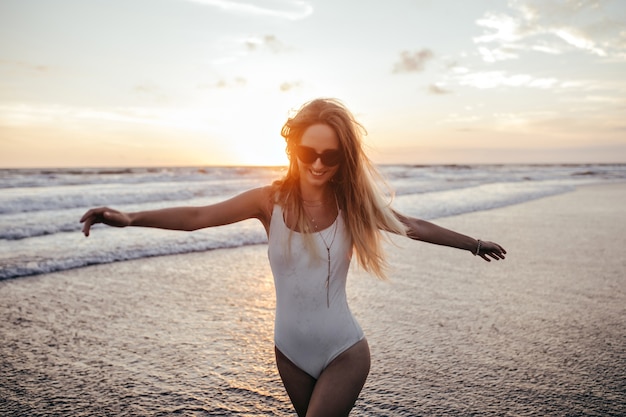 Self-care is caring for yourself physically and mentally, while self-love is about embracing and showing kindness to yourself. You should start doing both.
Though self-care and self-love may be similar, they show different concepts of "self". Self-care is anything that you do for yourself that feels nourishing, which can be something that's relaxing or calming, or it can be something that is intellectual, spiritual, or physical. — Marni Amsellem, PhD, a licensed psychologist.
There are tons of ways to take care of yourself. Watching a movie after work, hanging out with friends, reading books, exercising, having facial treatment, or getting a massage, are how you can do to relax and renew yourself. As a feminine brand, we also insist on giving you the most relaxing feeling during your busy life with spa-like aroma feminine products. Self-care should never stop and be for all aspects of yourself.
On the other hand, self-love is about acceptance toward yourself, accepting yourself no matter good sides or bad sides. Knowing how to take care of yourself does not mean you know how to love yourself and talk to yourself nicely and positively.
Maybe, here are 3 steps you can start with:
1. Stop comparison, Start a compliment
Sometimes, it seems to naturally compare yourself with others. This could at some point not good for you because you might feel less confident when seeing someone is doing better than you. Well, girls, you should stop it and start to see the best sides of yourself. Take a list and write down what do you think that you are proud of yourself!
2. Allow mistakes
No one is perfect. Allow yourself to make mistakes. Embrace yourself including those mistakes. We learn so we grow. The mistakes can achieve a better you. So, never let past faults hold back your future, never reject to make mistakes.
3. Look Inside, Not Just Outside
Your appearance does not tell all about you. Be kind to yourself and others and let your beautiful mind speak for you. Do whatever you want to make yourself comfortable, relaxing, and happy. When you are happy, the people with you are also the happy ones.