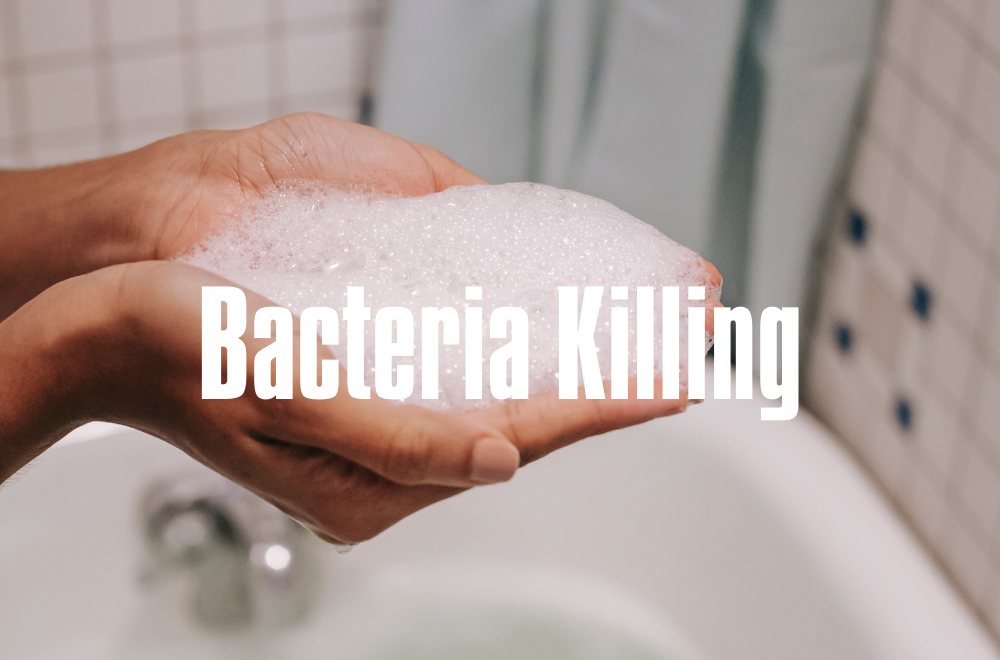 Studies show over 70% of women have experienced vaginal infections (BV, yeast infection, STD), and this reminds us that women should take better care of the hygiene of the lady parts. Infections usually happen on women who are having a weak immune system, poor hygiene bites, or have been having a hot and humid environment down there (wearing tight pants, long sitting…)
-Infection-
It's normal to have an odor on your "cookies" but not the fishy one! A fishy odor is one of the common signs of having infections, and it often comes with itchiness and irritations like burning, vagina pain, or even abnormal discharge!
Your vagina resides in a warm, and dark place that is a perfect breeding environment for bacteria! So, the imbalance or overgrowth of the bacterium in the vagina will be one of the main reasons you are getting an infection! So having proper feminine hygiene can be a great precaution from infections.
-Antibacterial-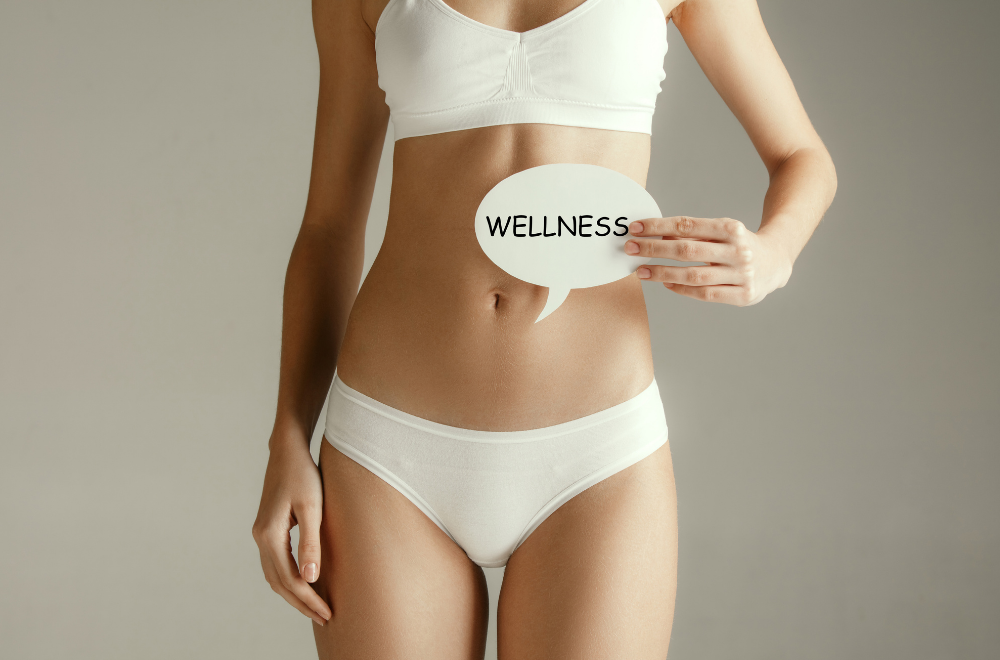 Some might stand for "Clean water is enough for your vagina". However, a proper and gentle antibacterial formula will be a "plus" in your daily hygiene care especially for those women who can get infections easily!
What is Quaternium-73?
Quaternium-73 is an antibacterial formula that is rated as Score 1 by the EWG. That makes Quarternium-73 an excellent antibacterial formula without harming our bodies! In terms of anti-bacteria and anti-fungi of various kinds, Quaternium-73 is more effective than paraben methyl ester. The studies also show that using Quaternium-73 has a very low rate of inducing cancer, developmental &reproductive toxicity, and allergies & immunotoxicity.
The scale of Quaternium-73: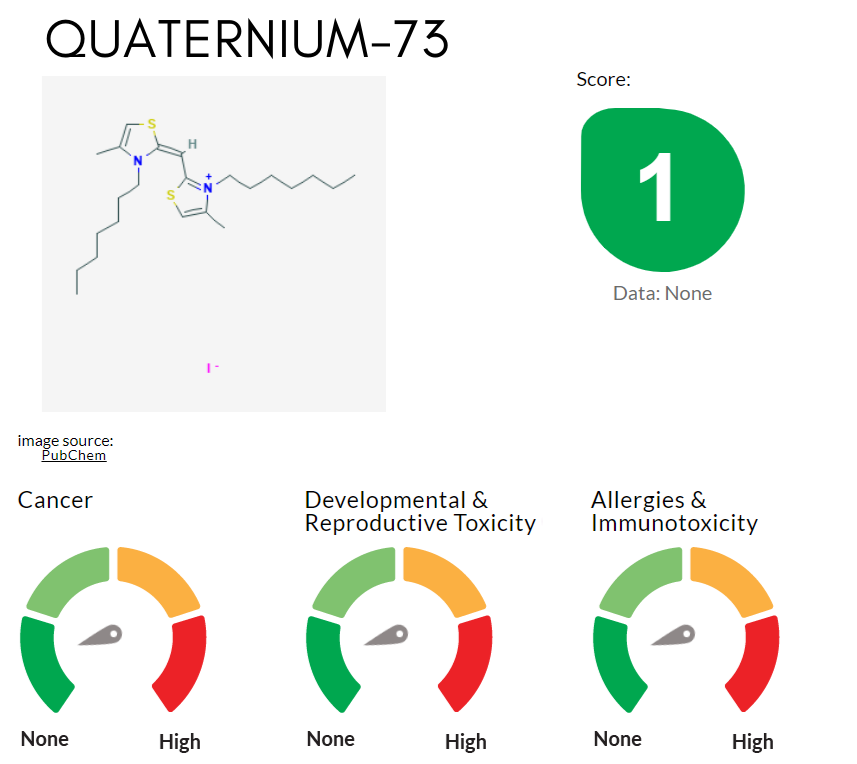 Source: https://www.ewg.org/skindeep/ingredients/723206-QUATERNIUM-73/
While EWG is a well-known non-profit environmental group that is formed by several fields of experts (data experts, lawyers, scientists and etc.) and aims to educate consumers with actionable information and inspire demand for safer products! They grade the ingredients with hazard scores from 1 to 10, the smaller the number the best the ingredient is!

Source: https://www.ewg.org/skindeep/ingredients/723206-QUATERNIUM-73/
It is also be proved by the Ministry of Health and Welfare in Taiwan. With the gentle hypoallergic characteristics, Quaternium-73 also helps in anti-inflammatory and anti-oxidant. That is perfect to use as an antibacterial formula legally in manufacturing cosmetics and care products!

Source: https://www.fda.gov.tw/upload/133/Content/2014010715285135359.pdf
Our vagina does have its cleaning system and antibacterial will also be a helpful role especially for those who suffer infections easily! Feminine hygiene is important BUT overcleaning will break the balance of its pH level. The lactobacillus in the vagina maintains a good bacterial balance under the weak acid environment. Improper cleaning will cause the pH of the vagina will be too high and reduces the antibacterial ability, so sometimes overcleaning will also cause Vaginal infection.
–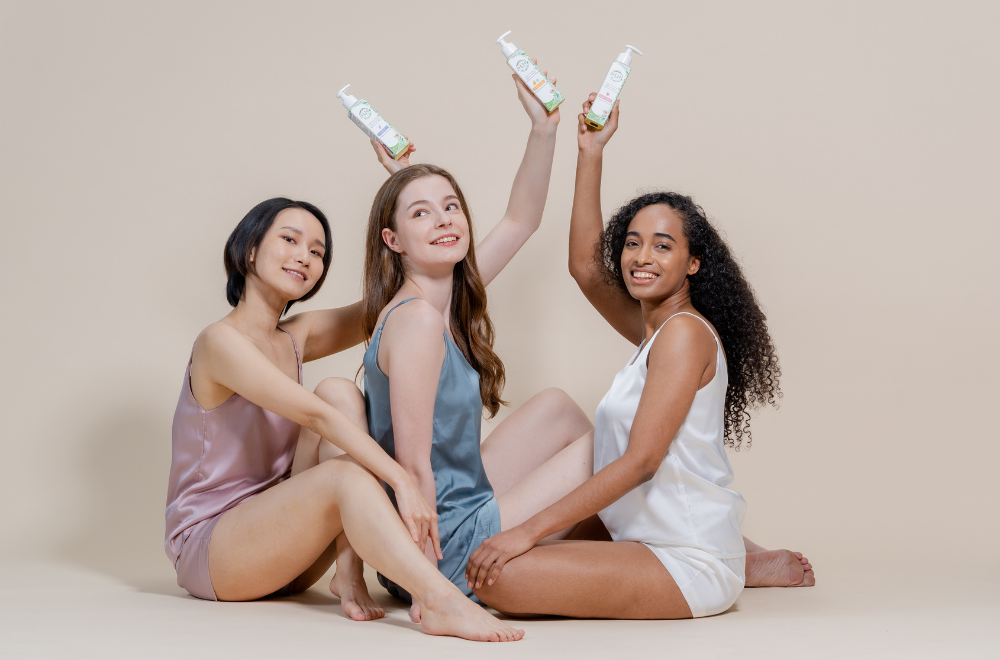 Having a balanced pH level on your lady part is important too! HH has put a lot of effort into finding the perfect match formulas that can have both properties- antibacterial & balance pH level. After a long period of study, HH decides to use the combination of Quarternium-73 and 5 mild-acidity formulas (yeast extract, lactic acid, Leuconostoc, sodium acetate, and yogurt extract) in manufacturing our HH Antibacterial Feminine Wash.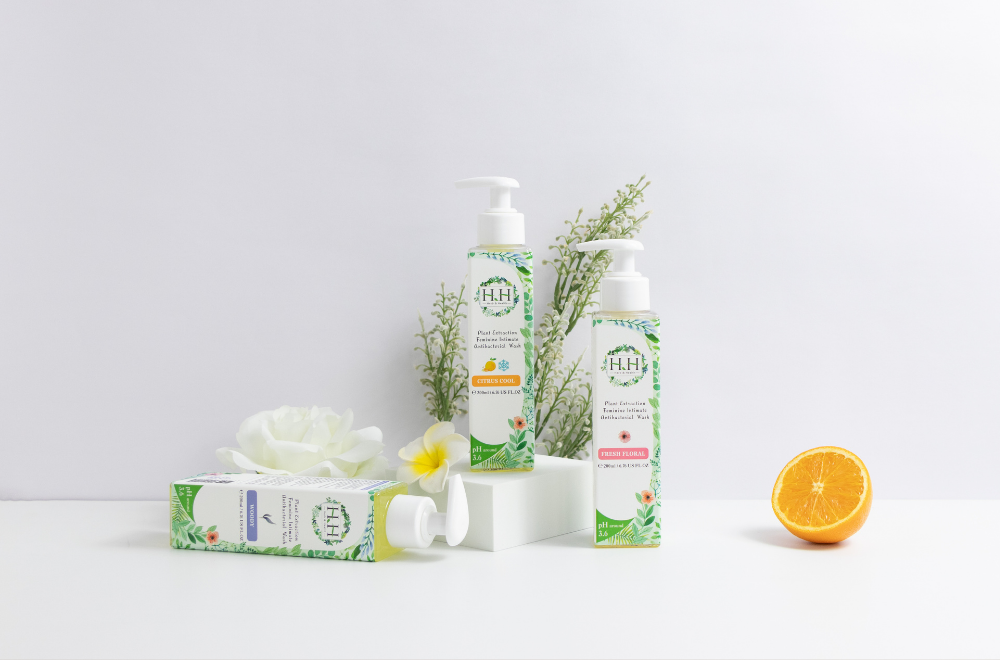 This is why one of our best sellers- HH Antibacterial Feminine Wash contains such gentle & excellent antibacterial function yet suitable for our delicate intimate part! HH also uses natural plant extracts that can help in moisturizing and anti-inflammatory skin, such as oats, aloe vera, silver needle white tea, etc.
To satisfy everyone's preferences, HH specially invited perfumer from ISIPCA to modulate 3 different scents by using up to 30 natural essential oils. Other than the effort on scents, HH also added a special mint-like cooling sensation formula in the Citrus Cool scent, extra freshness on hot days! While the skin of intimate areas is more delicate than other skin parts, HH insists on not using irritating ingredients: PARAben, SLS, SLES, soap, chemical fragrances, and artificial coloring.
"Feel natural, feel easeful!"- HH Herb & Health promised to give our customers natural and gentle feminine care.